Abakhan Knitting Groups
Our Knitting themed Workshops & Courses have been running here at Abakhan for a few years now and have been steadily growing in popularity. Whether you are a beginner or would just like to learn a new technique, we like to think we have something for everyone! Take a look!
Abakhan Workshops & Courses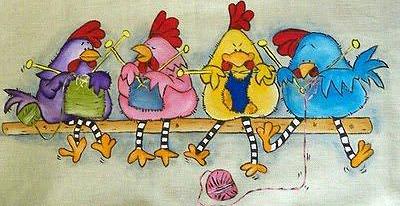 One thing that we have wanted to get going for a long time is a weekly 'Stitch n Bitch' style meet up - where like-minded knitters can get together to learn new techniques and improve their skills and most importantly chat & have fun. So we've decided to host a series of free 'Knit & Natter' groups at our two of our stores.
We will have our talented knitting tutors Mary Walton (Liverpool store) & Maivena Bingham (Mostyn Store) at the ready to guide you through and help you with any techniques. All you need to do is bring along a pair of needles or a hook if you can and we'll provide the knitting yarn.
Liverpool Knitting Group
Liverpool Knitting Group is starting on Wednesday 16th September and will then run for the following 5 weeks (23rd & 30th September & 7th, 14th & 21st October) from 10am – 11.30am
Mostyn Knitting Group
Mostyn Knitting Group is starting on Thursday 10th September and will then run for the following 5 weeks (17th & 24th September & 1st, 8th & 15th October) from 9.30am – 11.30am. These groups will be taking place in the Café.
Featured Knitting Patterns
With charity in mind and to give you some inspiration and ideas for the weekly knitting groups, we have teamed up with Glo Monro and put together some great patterns to get started on Featured patterns for Warrington Hospital will include:
Sensory Bands for Dementia patients
Easy Hooded Wraps for premature babies
Bed Socks
British Red Cross Humanity Rose patterns
If you are working on your own project and want to bring that along and have a natter then that is absolutely fine too! We hope to see you there!