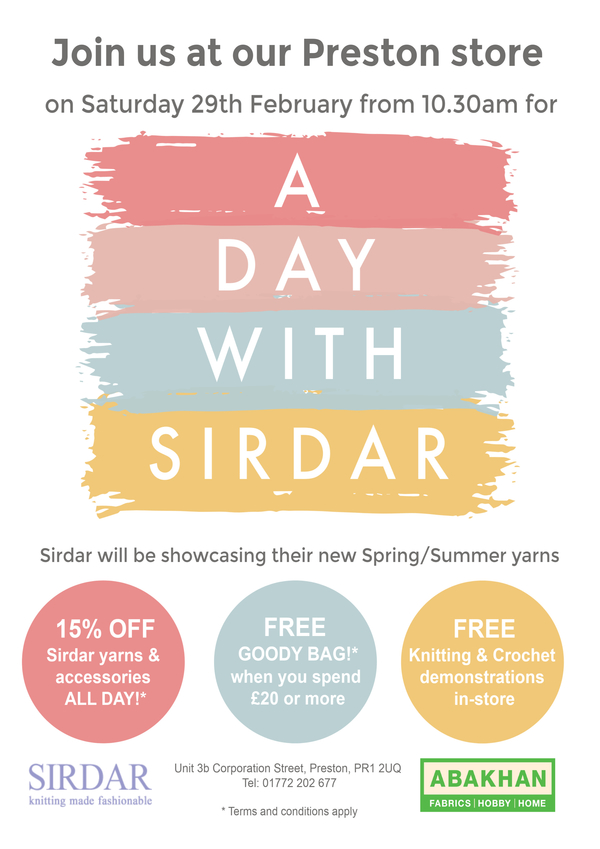 Join us and Sirdar for the day at our Preston store on Saturday 29th February from 10.30am.
Sirdar will be showcasing their latest range of Spring/Summer Yarns and will have ready made garments to view on the day.
We also have 15% OFF all Sirdar yarns and accessories, FREE dmeonstrations throughout the day and we have FREE goody bags (rrp £30) for those who spend £20 or more on Sirdar products
(whilst stocks last)
Goody bag includes:
1 x Snuggly Brights for Kids Book
1 x Ball of Snuggly DK in Pumpkin
1 x Replay Varsity Cardigan Pattern
1 x Ball of Replay in Daredevil Denim
1 x Set of Buttons
1 x Set of Sirdar Needles 3.25 mm
1 x Country Classic Pattern 10134
1 x Ball of Country Classic Yarn in Lilac
We hope you can join us for a yarntastic day!