Series 3 is back! As always presented by Claudia Winkleman. Ten of the country's best home sewers face three challenges to make or alter an item of clothing under intense time pressure. And of course their creations will be judged by Savile Row's Patrick Grant and sewing expert May Martin. After six great episodes one of them will be crowned the winner! Sewing machines at the ready!!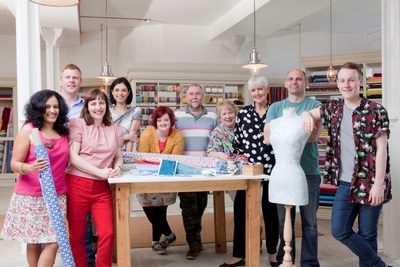 We have put together some information below, including Fabrics and Supplies featured in the episode (or similar) along with Tips, Techniques and other resources to get your creativity flowing.

Challenge 1 - Women's Trousers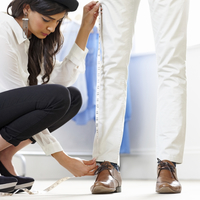 A great video tutorial to help make your own trousers

For those who like a step by step guide check out this fab picture tutorial to make Trousers

Learn how to insert an Invisible Zip

How to sew a curved seam and a french seam

Five or six ways to sew darts from Tilly.

A great guide to sewing machine feet

Buy a simple trouser pattern here

Tips for using cotton fabrics along with some great tips for pre-washing

Challenge 2 - Transform a Denim Shirt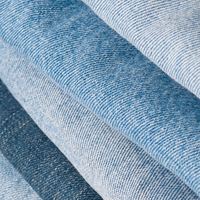 Tips for sewing with Denim

Easy denim skirt tutorial

How to sew a simple fabric pocket

Challenge 3 - Summer Dress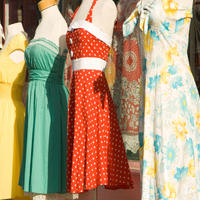 10 great summer dress tutorials in just one place!

Great tips for Simple Hems

Tricks to match patterned fabrics along seams including spotty fabrics like Neil.

How to sew capped sleeves like Paul and add gathers like Ryan.

How to make your own bias binding

Scissors or use a Rotary cutter like Deborah?

Sewing Essentials

And of course you will need all of your Sewing Essentials which are used regularly in sewing, ranging from repair patches, marking & measuring equipment, machine accessories, scissors, pins & needles and more.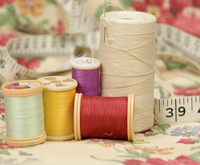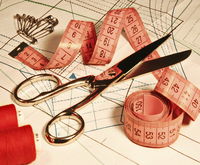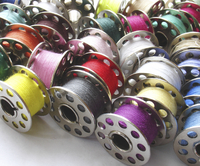 We offer a huge selection of zips including Concealed, Open End , Closed End and Chunky

We also have a great choice of Buttons and Ribbons , Interfacings , Threads , Cotton Seam & Bias Bindings and Elastics