The Final five are left and are taking a step back in time - they are gong to be using a sewing machine from the 1930's and suing a 1930's pattern to make a silky blouse. Second challenge is transforming a man's suit into a ladies garment and finally the made to measure challenge - a hefty vintage coat! We have put together some information below, including Fabrics and Supplies featured in the episode (or similar) along with Tips, Techniques and other resources to get your creativity flowing.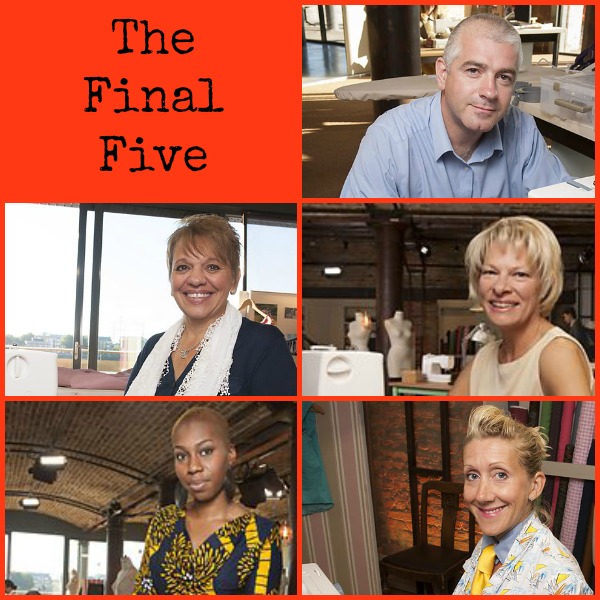 Challenge 1 - 1930's Silky Blouse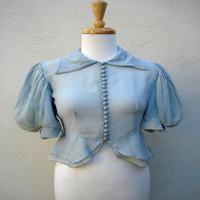 How to hand gather like Lynda
,
How to machine gather like David
,
How to sew an easy placket
&
Shirring tutorial
Great tutorials for a
Scalloped Collar
and a
Peter Pan Collar
Learn how to make your own
Puff Sleeves
Make your very own version of Tilly's
Mathilde Blouse
or make a smaller item with this child's
Retro Inspired Shirt
We have some great fabrics to choose from :
Polyester Prints & Plains
,
Poly Habotai
and
Silk Habotai
Challenge 2 - Transform a Man's Suit into a Ladies Garment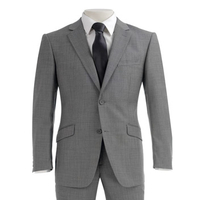 Make a Pencil Dress
like Chinelo (well almost!), How to
Sew Darts
and
Pleats
& a cute
Pinafor Tutorial similar to Lynda
. Plus we have a great range of
Suitings, Tweeds & Tartan Fabrics
if you feel up to this challenge.
Challenge 3 - Made to Measure - A Coat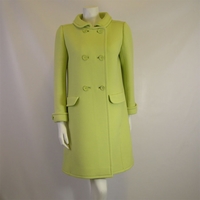 Learn how to
insert a sleeve
and how to insert
a sleeve head similar to David
16 steps to sewing a
Woollen Coat
Here is a great tutorial from Tilly and the Buttons on
Drafting a Jacket Lining
Learn how to do
Bound Buttonholes
,
Cover Buttons
and
Sew a Princess Seam
We have a couple of gorgeous coat fabrics in
Black/Cerise
and
Camel
along with a great range of
Dress Linings
,
Sew / Iron-on Interfacings and canvas Interfacing
.
NEW - Great British Sewing Bee Book : Sew Your Own Wardrobe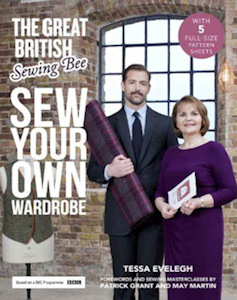 This hardback book has 224 pages full of fantastic projects wit a core collection of wardrobe essentials. These include menswear, babies and small children (onesie, dungarees and a little dress). A section on retro and glamourous with garments such as prom dresses and 60's style coats and clothing. It will have an emphasis on creative elements and choosing fabrics and trimmings to compliment garments. Click
here
to get your copy!
Sewing Essentials
And of course you will need all of your
Sewing Essentials
which are used regularly in sewing, ranging from repair patches, marking & measuring equipment, machine accessories, scissors, pins & needles and more.
We offer a huge selection of zips including
Concealed
,
Open End
,
Closed End
and
Chunky
We also have a great choice of
Buttons
and
Ribbons
,
Interfacings
,
Threads
,
Cotton Seam & Bias Bindings
and
Elastics
Here is our guide to
Episode 1
and in case you missed it you can catch up
here
Here is our guide to
Episode 2
and in case you missed it you can catch up
here
Here is our guide to
Episode 3
and in case you missed it you can catch up
here
Here is our guide to
Episode 4
and in case you missed it you can catch up
here
Here is our guide to
Episode 5
and in case you missed it you can catch up
here