This week, the sewing room is transported back to the 1960s as the six remaining sewers revive vintage garments, take on time-honoured techniques and wrestle with antique equipment in an attempt to show Patrick and Esme they deserve a place in the quarter-finals.




Challenge 1 - Iconic 1960s colour Block Dress
For their first challenge, the sewers are asked to follow a pattern for an iconic 1960s colour block dress. With multiple panels and clean, crisp lines required, precision is everything. Originally created by YSL, the Mondrian Dress is one of the most iconic dresses of the 20th century.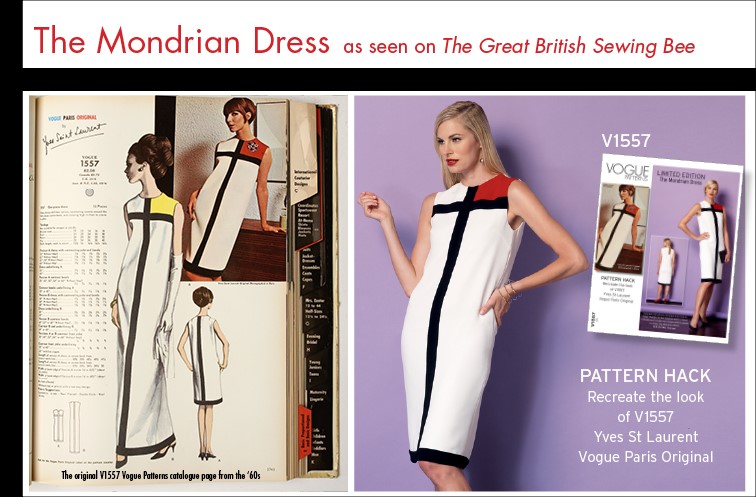 Inspired by the YSL design, this EXCLUSIVE Vogue Mondrian (V1557) Dress Semi-fitted, is lined dress with front yoke and inset bands and is available from Tuesday 14th June at all Abakhan stores, please check in advance to ensure availability. This pattern has been especially made and is a limited edition with limited stock.

Shopping List

1. Vintage Sewing Patterns - View
2. Zips - View
3. Buttons - View
4. Crepe Fabric - View
5. Plain 100% Cotton Fabric - View
6. Tracing Wheel - View
6. Thread - View



Challenge 2 - 1960's Rainmac
For their alteration challenge, the sewers take a classic 1960s rainmac, but trying to make a wearable garment from PVC is no mean feat.



Shopping List

1. PVC Fabric - View
2. Sewing Patterns - View
3. Invisible Concealed Zips - View
4. Sewing Bee Essentials - View
5. Buttons - View




Challenge 3 - 1960s-inspired jackets
For the made-to-measure challenge, the sewing room goes from squeak to chic as the sewers try to create impeccably fitted, flawlessly finished 1960s-inspired jackets. There are only five places in the quarter-final and with such a labour-intensive, tailored item as a jacket to perfect, the stakes have never been higher and achieving the perfect sew has never been harder.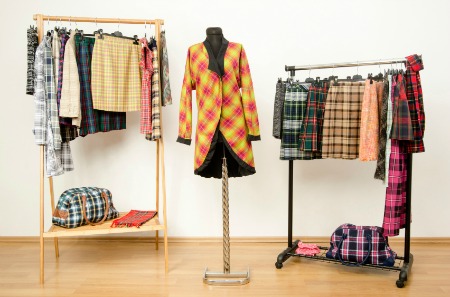 Shopping List

1. Suitings, Tweeds & Tartan Fabric - View
2. Dress Lining Fabrics - View
3. Zips - View
4. Hook & Eyes - View
5. Sewing Patterns - View
6. Sewing Bee Essentials - View
7. Buttons - View