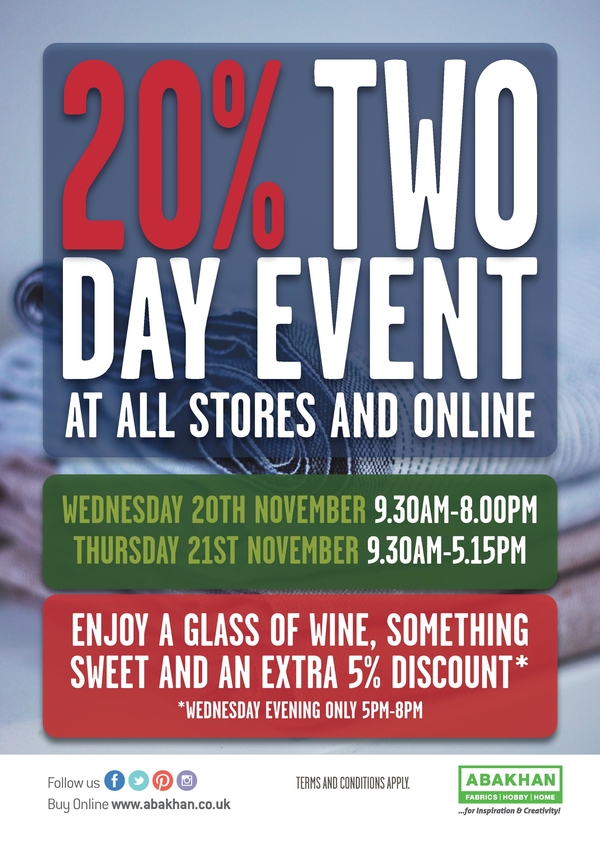 Join us for our
20% TWO DAY EVENT
on Wednesday 20th November 9.30am-8.00pm and Thursday 21st November 9.30am-5.15pm at all stores and online.
We have 20% off almost everything (a few tiny exclusions) plus bigger discounts of 50% and 70% off selected products!
Plus come along between 5pm and 8pm on Wednesday evening and enjoy and extra 5% off
(terms and conditions apply)
a glass of wine and something sweet.
We hope to see you there!!