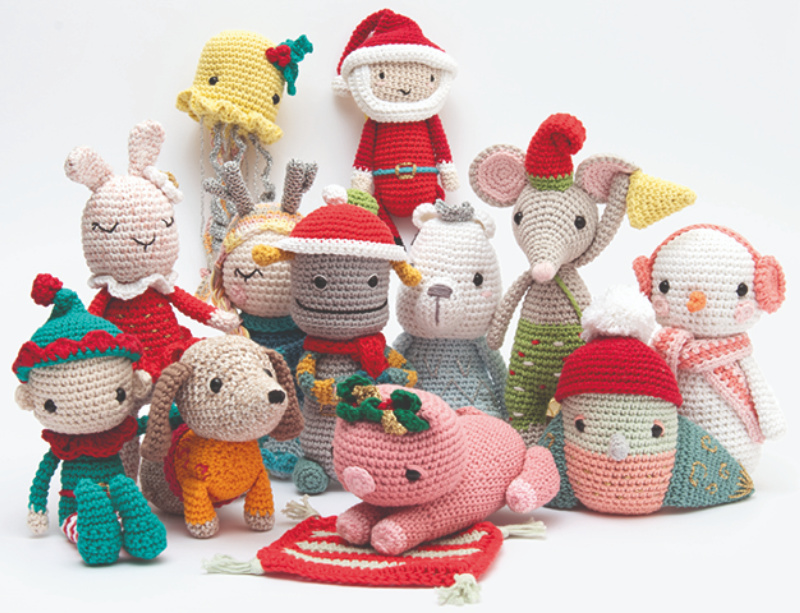 This year Rico Design are launching their first ever Crochet Along and we would love you to join in! Everyone knows the song The Twelve Days of Christmas and Rico thought it was a perfect theme to make a fantastic collection of super cute characters with the really important festive celebration in mind. Their modern take is set to make everyone smile and sing.
What do you have to do? Download each Friday the FREE Ricorumi CAL
pattern
and buy your
Creative Ricorumi DK yarn
and you are all set to go!
A Santa with a pine tree
2 Polar Bears
3 jelly fish
4 cheeky elves
5 mice with cheese
6 mermaids
7 snowmen singing
8 birds a tweeting
9 bunnies dancing
10 sausage dogs
11 pigs in blankets
12 robots bleeping
Don't forget to tag your pictures and posts with #ricorumiXmasCAL, so that we can see you creations on social media!