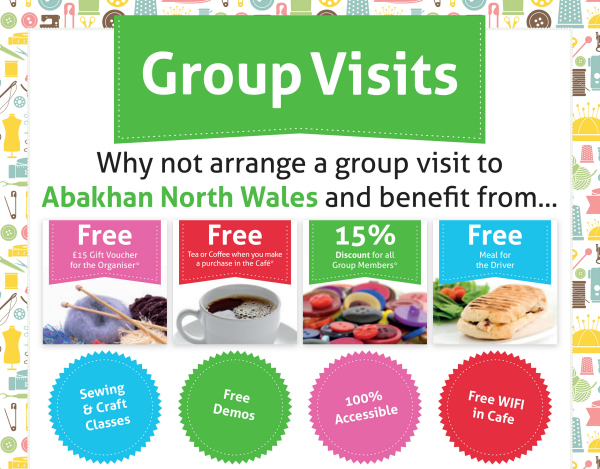 Experience the ultimate day out at an Aladdin's Cave for Crafters! We offer substantial savings to groups of 15 or more.
Special group rates
•
FREE
£15 voucher for group travel organiser.
•
FREE
Tea or Coffee when you make a purchase in the Café at Abakhan.
•
15%
Discount for all group mambers.
•
FREE
coach parking.
•
FREE
refreshment voucher for the coach driver.
To receive all these benefits the Group must reach the minimum qualifying requirements of:
• 15 people.
• Stay for 3 hours.
• Use the Cafe for lunch.
Please submit your details
HERE
and our Events Coordinator will be in touch with full details and terms.
Group Visits are also very welcome at any of our stores, if you are interested in arranging a Group Visit to one of our other
stores
please let us know on the form above.