Careers at Abakhan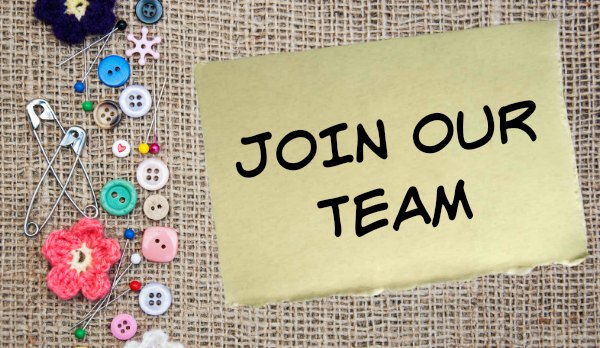 How to Apply
Do you have both a creative flair and a passion for providing amazing customer service? If so then you could be just the person for us!
If you're interested in applying for one of the available positions below, please click HERE to complete your application.
Michael Abakhan Ltd, t/a Abakhan Fabrics, Hobby & Home is committed to keeping your data safe. For further information regarding the processing of the data you provide as an applicant, please click HERE
Store Supervisors
Our Supervisors play an important part in the success of our business. Working as part of the store Management team you will be responsible for ensuring the store and sales team are fully equipped to offer all our customers both excellent service and an exceptional shopping experience.
Our Supervisors are enthusiastic, motivated individuals who either have a passion for creativity or develop one while working in one of our stores. Duties will include serving customers, calculating measurements, advising on product requirements, cash and till work, dealing with enquiries and processing customer orders. You will also be required to merchandise products, check stock levels, incoming deliveries and replenish stock on a daily basis, along with other duties associated with a retail environment. You will be required to act as Duty Manager on a regular basis having responsibility for the whole branch in the absence of the other Management team.
With proven leadership skills, you will manage and motivate your sales team to succeed through effective communication and will be able to demonstrate excellent service and people skills. Supervisory experience in a similar role is required. Flexibility with working hours & days is essential. The successful candidate may be required to undergo a DBS check.
Chester Store
Branch Supervisor
Job Reference Number: 71001
Temporary
36.50hrs per week
Retail supervisory experience including keyholding preferred
Applicants must be flexible over working days including weekends and Bank Holidays
Closing date: 10/07/2020
Please click HERE to complete your application.

Please note, the above positions may be withdrawn earlier than the advertised closing date if a suitable candidate is appointed to the role