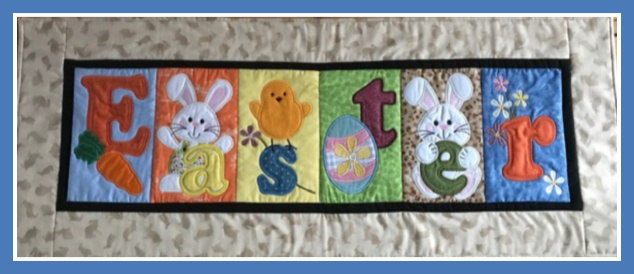 A BIG Congratulations to
Rachel Attewell
who has been chosen as our winner of February Project of the Month with this beautiful Easter Patchwork runner.
You have won a £30 Abakhan Gift Voucher to spend with us.
April Project of the Month has now started so get creating! Make your item, photograph it and send it to us!
We have 3 ways you can send your image to us:
Upload your image on our Facebook page
abakhan.fabrics
Tweet your image to us
@abakhanfabrics
E-mail us your image to workshops@abakhan.co.uk (maximum image size 1MB)
Good Luck!