Claudia takes the eight sewers back in time to the 50s when home sewing was at its height. Judges Patrick Grant and May Martin have tracked down one of the biggest-selling dressmaking patterns of the time , next the sewers enter the world of make do and mend when they are given a vintage gem which they must transform into a wearable garment. and finally they face an ambitious made-to-measure challenge when they are asked to make a 1950s blouse in unforgiving sheer fabric..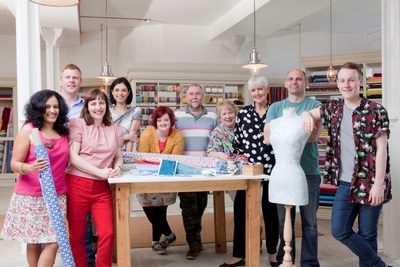 We have put together some information below, including Fabrics and Supplies featured in the episode (or similar) along with Tips, Techniques and other resources to get your creativity flowing.

Challenge 1 - Walk Away Dress

In 1952, Butterick Pattern Co released pattern #6015, and dubbed it the 'walk-away' dress, because it was so easy you could "Start it after breakfast… walk-away in it for luncheon!".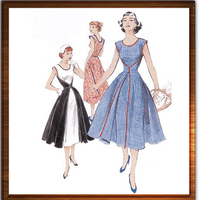 Tips for marking and cutting fabrics from Tilly & the Buttons.

Sewing Tips for Vintage Enthuisiasts

Walk away dress

Top 10 reasons to buy a Vintage Sewing Machine

Video on How To Use a Bias Binding Foot

Ice Cream Fabric

Here are some great cutting tips for beginners.

Tips for sewing darts

Challenge 2 - Make Do and Mend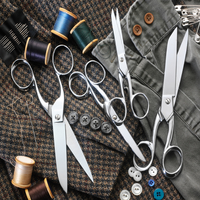 You should wear curtains

TUTORIAL: HOW TO SEW DARTS

Video - How To Sew A Classic Waistband

Challenge 3 - Sheer Fabric Blouse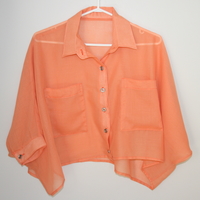 Man's shirt to a blouse

How To: Sew the Easy Kimono short sleeved Dress Pattern

Sewing With Sheers

Tips for sewing with sheer fabrics and how to finish those seams & hems.

We love this sheer, loose fitting batwing blouse tutorial

Lots of lovely sheer fabrics available here

Sewing Essentials

And of course you will need all of your Sewing Essentials which are used regularly in sewing, ranging from repair patches, marking & measuring equipment, machine accessories, scissors, pins & needles and more.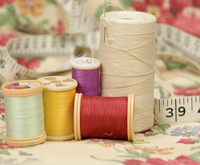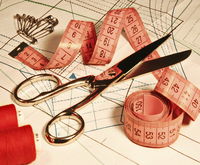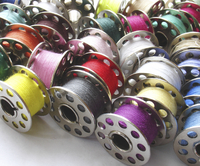 We offer a huge selection of zips including Concealed, Open End , Closed End and Chunky

We also have a great choice of Buttons and Ribbons , Interfacings , Threads , Cotton Seam & Bias Bindings and Elastics